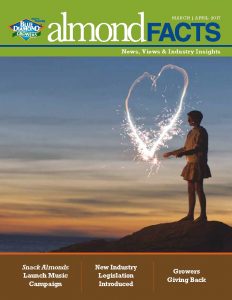 Almond Facts, March-April 2017
Blue Diamond shows the strength of the cooperative through commitment and innovation. This issue of Almond Facts showcases this, highlights how one grower is giving back to the community and much more!
*Please note that the PDF file is large and may take a couple minutes to load.