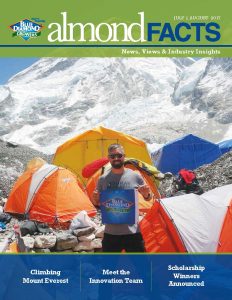 Almond Facts, July-August 2017
Blue Diamond Growers has an integrated, cohesive purpose aligning growers, employees, customers and communities. The vision of the cooperative, to deliver the benefits of almonds to the world, is being accomplished by so many people in so many ways. This issue of Almond Facts showcases stories of inspiration and highlights industry news.
*Please note that the PDF file is large and may take a couple minutes to load.