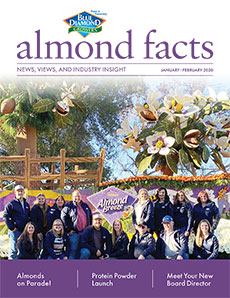 Almond Facts, January-February 2020
The new year brings reasons for the co-op to celebrate! This issue of Almond Facts showcases our commitment to innovation with the new launch of protein powder, introduces your new board director and much more!
*Please note that the PDF file is large and may take a couple minutes to load.