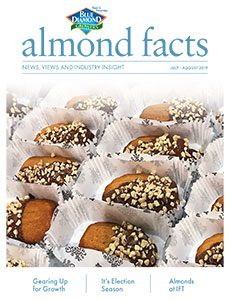 Almond Facts, July-August 2019
Blue Diamond is a cooperative that works together to achieve common goals. This issue of Almond Facts highlights the investments being made in our facilities, how to maximize the benefits of being a Blue Diamond grower, and how to prepare for harvest.
*Please note that the PDF file is large and may take a couple minutes to load.