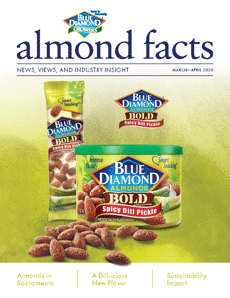 Almond Facts, March-April 2020
This issue of Almond Facts highlights how the cooperative is helping our community and our environment while maintaining our commitment to innovation. Learn more about sustainability initiatives at our facilities, launch of the new Spicy Dill Pickle flavor, and much more!
*Please note that the PDF file is large and may take a couple minutes to load.