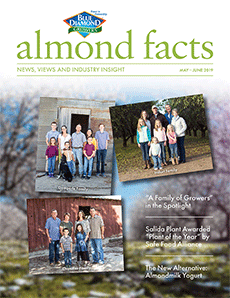 Almond Facts, May-June 2019
Blue Diamond continues to demonstrate how teamwork, dedication, and pride are qualities that bring signficant value to membership in the cooperative. This issue of Almond Facts highlights the commitment of grower families to the co-op and the latest achievements in product innovation and operations excellence.
*Please note that the PDF file is large and may take a couple minutes to load.