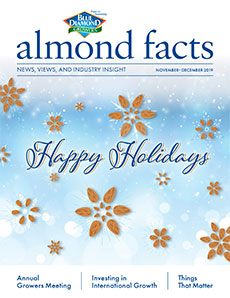 Almond Facts, November-December 2019
This issue of Almond Facts highlights the co-op's annual business meeting with messages from the President and CEO and Chairman of the Board. Recaps of the seminars and recipes from the food demonstrations are also featured.
*Please note that the PDF file is large and may take a couple minutes to load.