Who We Are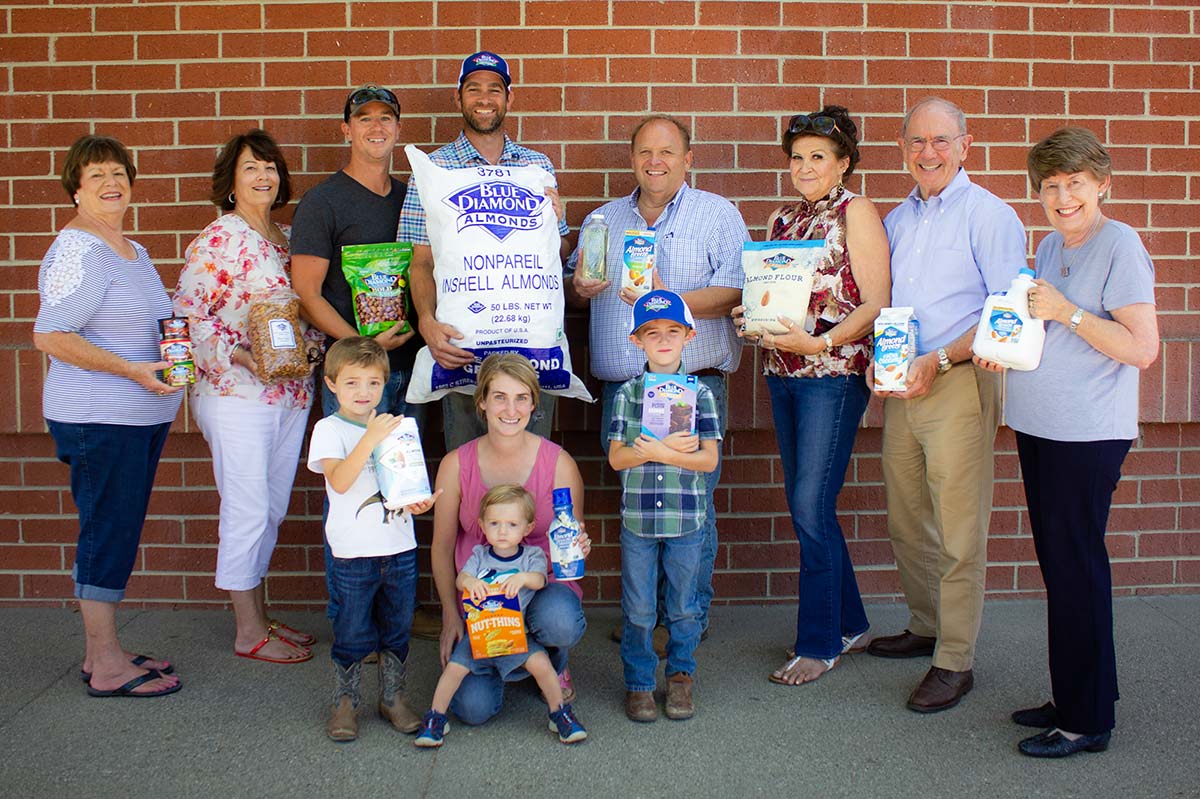 Blue Diamond Growers is a unique organization that is both a century old agricultural cooperative and a global consumer packaged goods (CPG) company. The co-op's vision is to deliver the benefits of almonds to the world by expanding the markets and innovative uses of our growers' quality almonds around the globe.
Blue Diamond offers a diverse portfolio of branded consumer products that can be found worldwide.
To meet the needs of a greater customer base, the cooperative offers a broad range of wholesale and nutrient-dense almond ingredients to consumer products manufacturers, in a variety of forms and variations including gluten-free almond flour.
The ultimate goal is to deliver strong consistent returns to the growers who partner with us.
Since 1910, Blue Diamond has been committed to quality, innovation, food safety and responsible and sustainable farming practices.
We are proud to be the…
First grower-owned cooperative created to market almonds.
First to develop and build a sheller, size grader and continuous blanching line.
First to adopt electronic sorting machines.
First to design and build commercial splitting, slivering and dicing machines for almonds.
First to develop markets for California almonds in over 80 countries including Japan and China.
First to promote the nutritional benefits of almonds, since the 1920s.
Today, we proudly serve our Grower-Owners with the…
World's largest almond processor with over 2.5 million square feet in three production plants located in Sacramento, Salida and Turlock.
Industry's largest refrigerated storage capacity to maintain the freshest, highest quality almonds.
Most advanced technology and equipment for quality and food safety assurance, processing innovation and production efficiencies.
We are partnering with global and domestic markets to deliver value-added products while complementing the continued sales strength of the brown almond.
---
State of the Art Facilities
Sacramento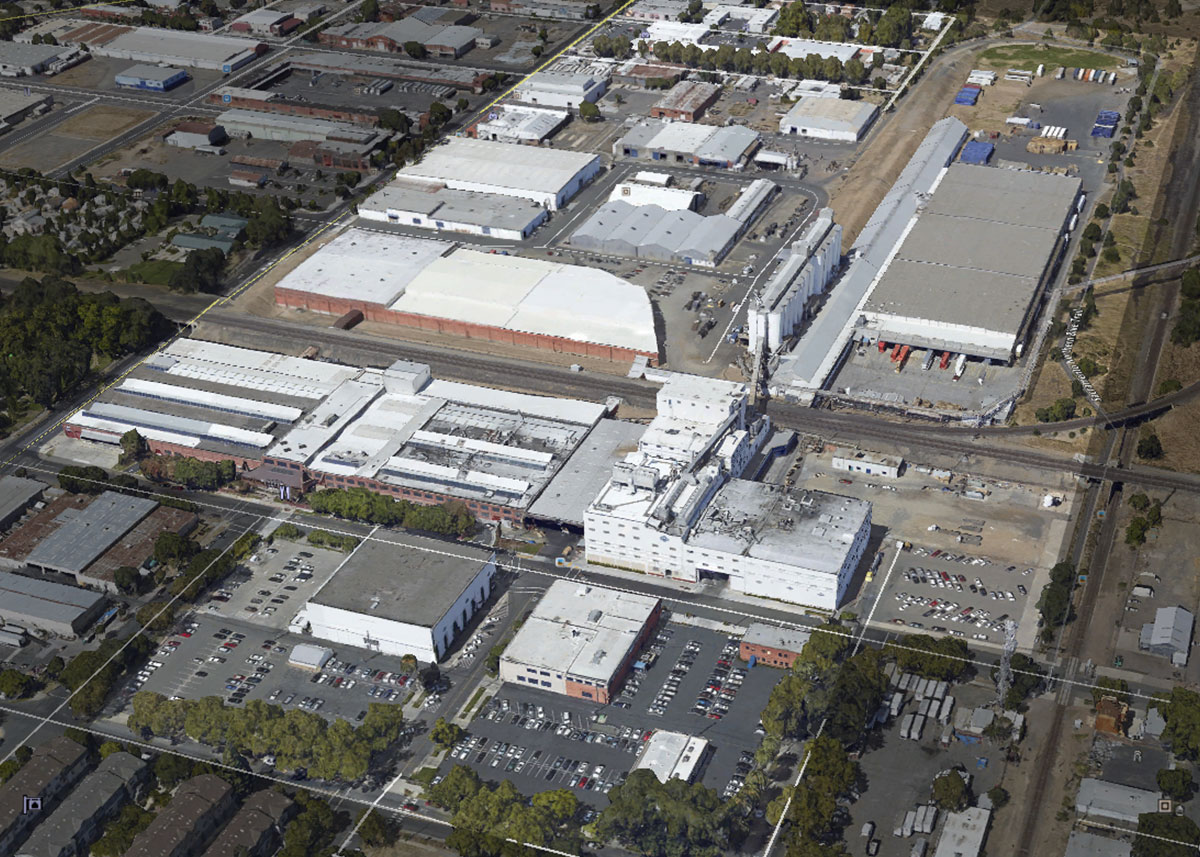 Blue Diamond is headquartered in downtown Sacramento on nearly 90 acres. The operations encompasses over one million square feet of processing and storage, including a cold storage and distribution center, bulk meat storage, an in-shell production facility, the cooperative offices, global marketing and sales, and the Almond Innovation Center®.
Blue Diamond continues to invest in state-of-the-art technologies designed to enforce our strict quality and food safety standards. In concert with our Best Manufacturing Practices, these technologies allow us to consistently meet and exceed our global customers' ever-increasing requirements.
Salida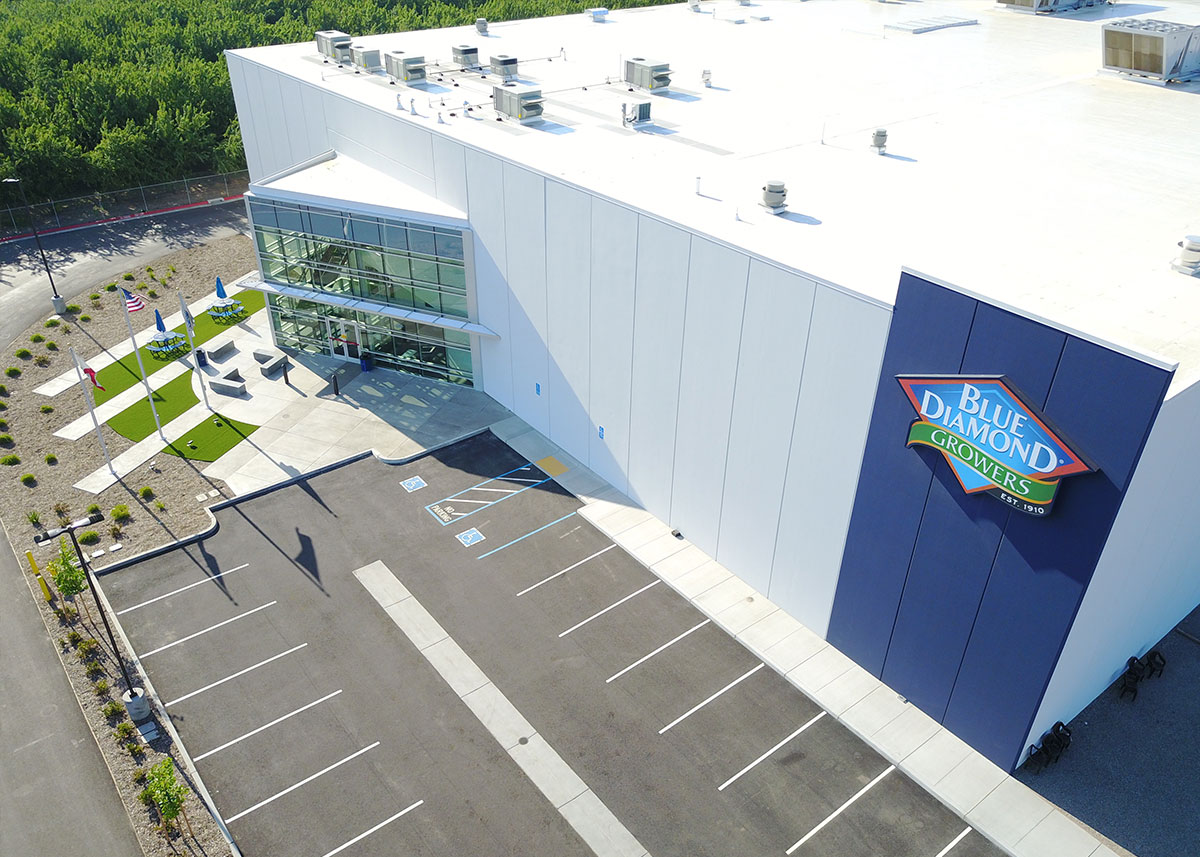 Blue Diamond's Salida Plant is the world's largest almond receiving station, handling in excess of five million pounds per day. Salida is home to the most technologically advanced brown almond processing line in the world, capable of processing up to 1.2 million pounds every 24 hours.
Blue Diamond continues to focus on core initiatives that will support our growers' increasing production well into the future. Initiatives include energy and emission reductions, expansion of the use of innovative technologies to remove foreign material and insect damage, along with continuous employee and food safety upgrades.
Turlock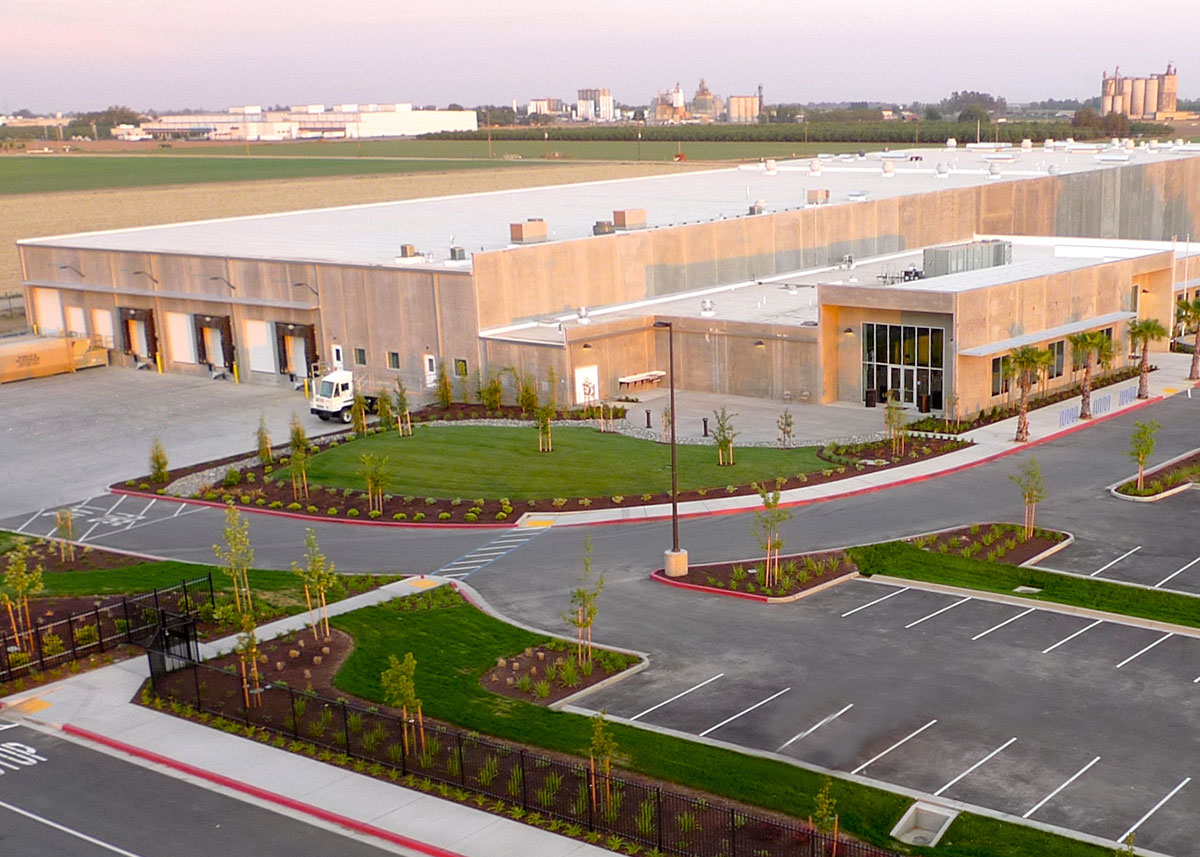 Blue Diamond Growers strives to ensure that the almonds we produce meet the highest standards for food safety. Our Turlock Plant sets the highest standard for processing almonds in the world's most modern facility.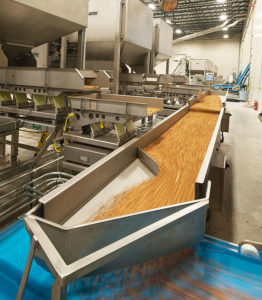 The plant is equipped with the latest almond technology designed to process new value-added products with quality and food safety as the driving force for efficiency.
Almond Innovation Center®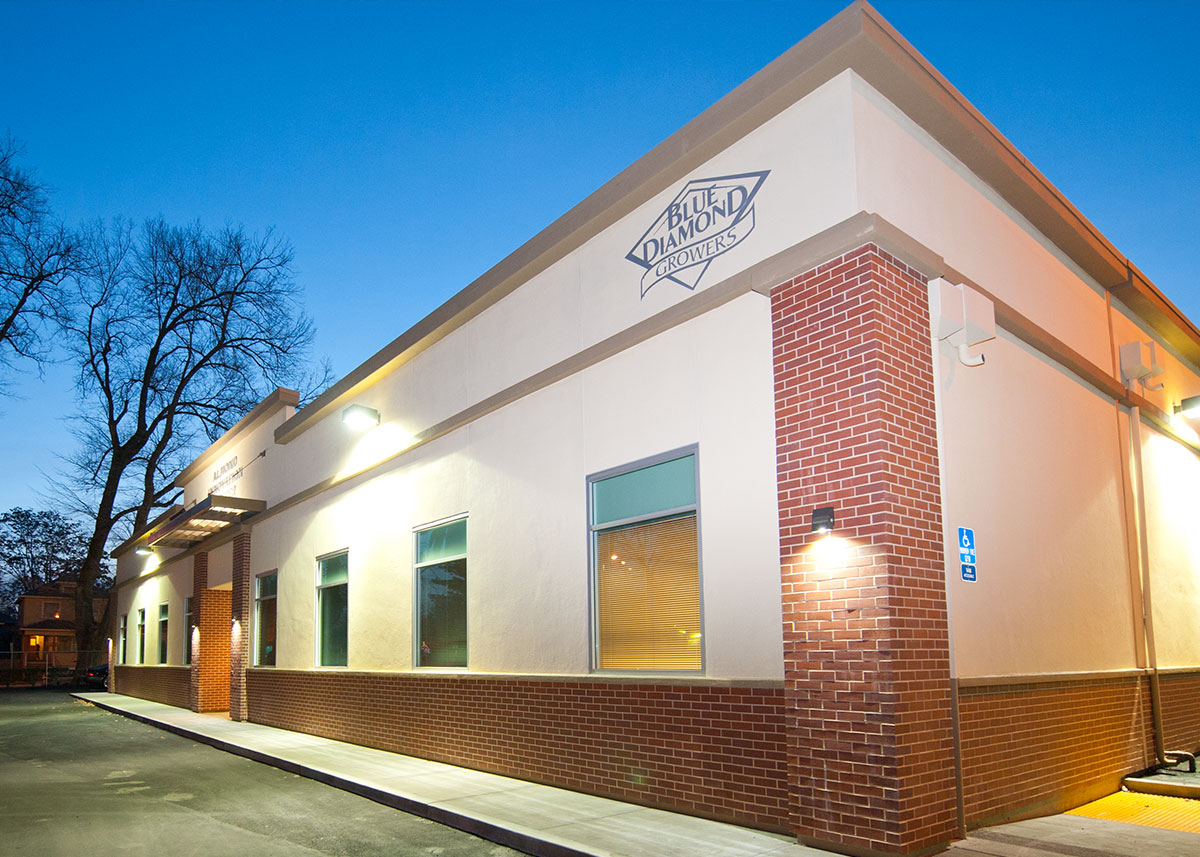 Innovation is responsible for our enduring success and accelerating growth. Every major innovation in almonds has come from Blue Diamond: bold flavors, almondmilk, crackers and exciting new ingredient products used by food producers around the world.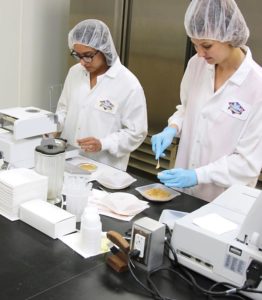 Blue Diamond's Almond Innovation Center®, a 6,500 square-foot facility in Sacramento, is dedicated to the cooperative's almond research and development activities. This state-of-the-art laboratory allows the R&D team to showcase their almond product development expertise and is the incubator of new and exciting almond ingredient applications.
---
History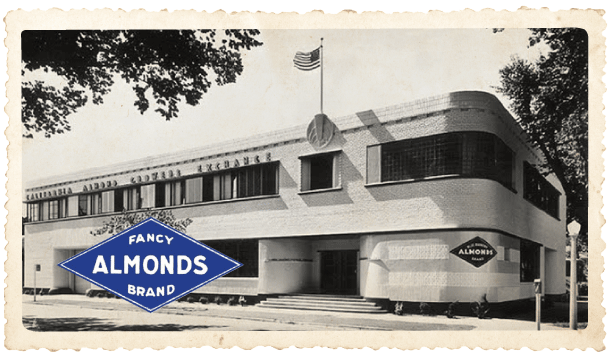 In 1910, 230 California almond growers formed a cooperative with the following core values:
To build strong relationships among growers and with their customers;
To communicate directly and honestly; and
To work as a team to realize the best return on their investment.
More than a century later, Blue Diamond Growers still adheres to these values at every level of our operation. Our employees are strongly committed to the brand and to each other — the word "family" is often used to describe our culture.
We believe in transparency and honest communication. And our work style is still team-based, working together to innovate, process, and distribute the largest portion of California's almonds to the world.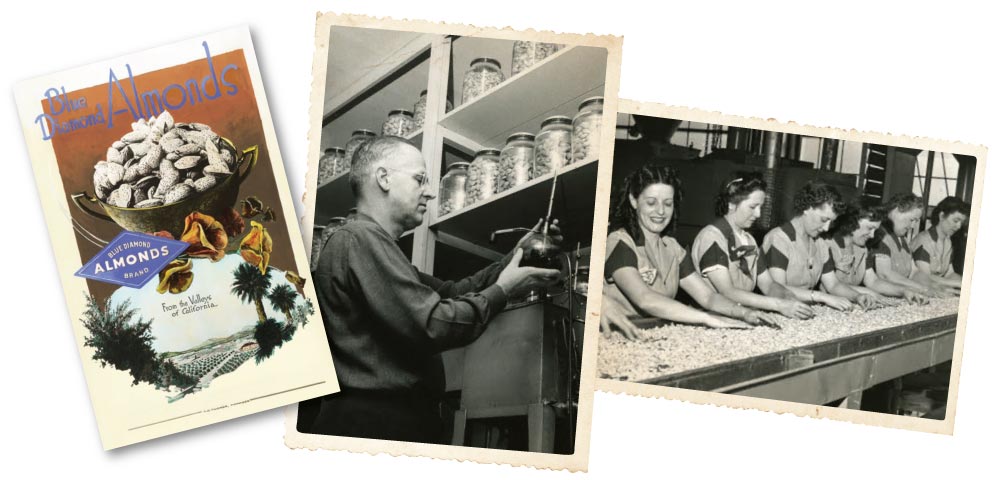 ---
Leadership
Kai Bockmann, President and CEO of Blue Diamond Growers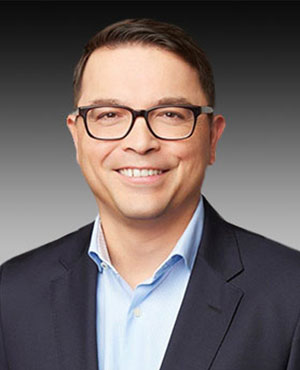 Kai Bockmann was selected by the Blue Diamond Growers Board of Directors to become President and Chief Executive Officer on January 16, 2023.
Kai has over 25 years of experience with global consumer packaged goods companies. He was the President and COO for Saputo, Inc., one of the world's largest dairy companies with $14 billion in revenue, 67 plants, and 18,000 employees across Canada, the U.S., Australia, Argentina, and the UK. Kai, together with his team, grew the international business from $500 million to $4 billion in less than 10 years.
Prior to Saputo Inc., Kai was with McCain Foods — the world's largest producer of frozen potatoes. He served in various roles including Managing Director of Asia and President of the International Division where he accelerated sales across 60 export markets.
Kai also served as a Commercial Advisor at the Canadian Embassy (DFAIT) in Bogota, Colombia early on in his career in the 90's.
Kai received his MBA in International Business and undergraduate degrees in Communication and Business from Simon Fraser University in Burnaby, BC, Canada.
Kai is dedicated to the Blue Diamond mission of delivering the benefits of almonds to the world and leading the approximate 3,000 growers and 1,800 employees into the cooperative's next chapter of growth and prosperity.
Dan Cummings, Chairman of the Board (Chico)
Dan Cummings is a third-generation almond farmer whose family joined Blue Diamond Growers in the 1920s. He is the CEO of Capay Farms, responsible for the management of nearly 10,000 acres of almonds and walnuts in Butte, Glenn, Tehama and Colusa Counties. Cummings was elected to the Blue Diamond Board of Directors in 2006 representing District 1 and resides in Chico.
Cummings participated in Blue Diamond's inaugural Young Leader class of 1997, and was later elected to the Grower Liaison Committee and Grower Advisory Committees. He has represented Blue Diamond on the Almond Board of California, including three years as Board Vice Chairman, and numerous years as Chairman of the domestic and international marketing committees.
Cummings is a past owner of a large honey bee business and Chairman Emeritus of Project Apis m., a non-profit honey bee research organization. He is a frequent speaker at national honey bee conventions, almond industry research conferences and recently addressed a House Agriculture subcommitee on the condition of honey bees and pollinated crops.
He holds a B.A. in Economics from Stanford University, an M.B.A. from Harvard University and has been an instructor in the College of Business at California State University, Chico. He is married to Yolanda, from Sevilla, Spain, with one son, two-year-old Daniel, and is the stepfather of three boys, Ignacio, Pedro and Alejandro.
---
Board of Directors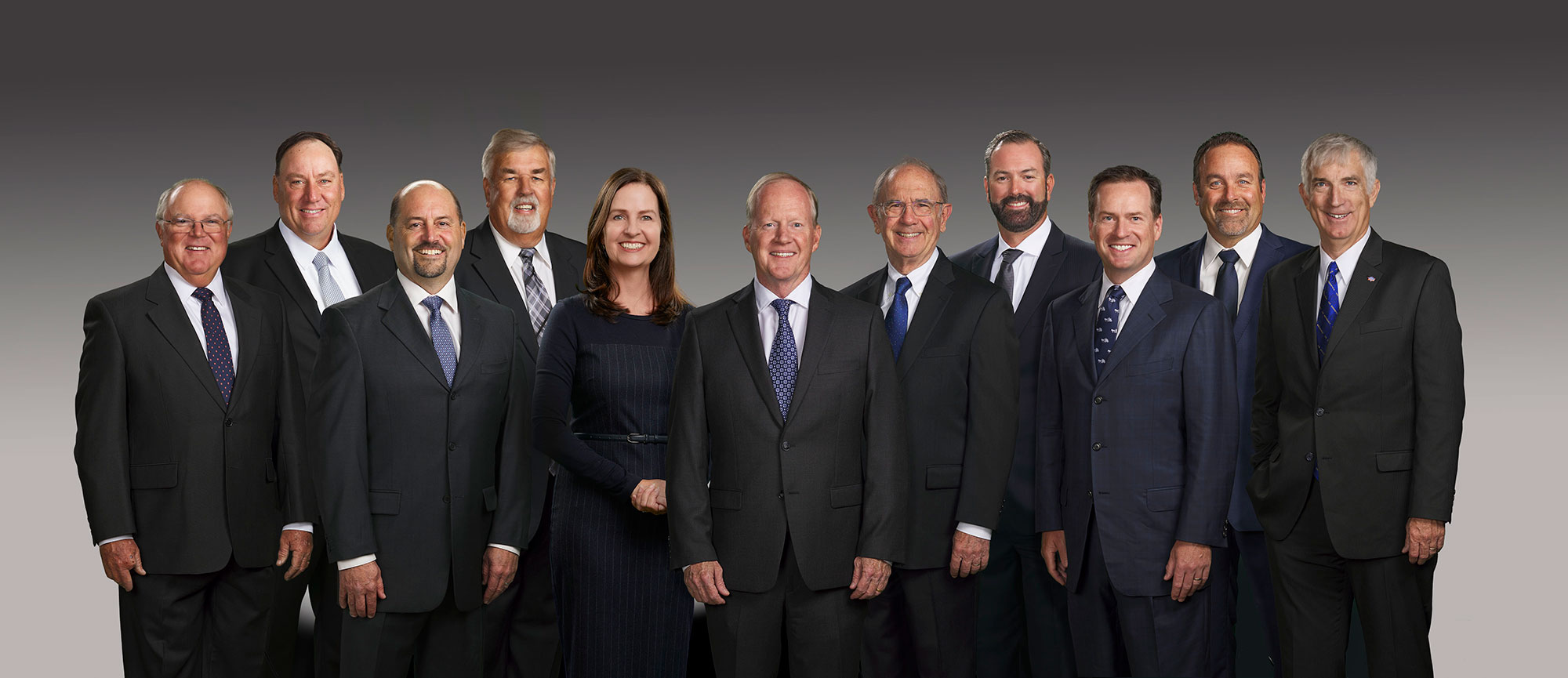 Elected by the membership to three-year terms from each of the nine districts in the almond growing regions of California, the Board sets the strategic direction for the cooperative. Blue Diamond is governed by a Board of Directors consisting of not less than nine nor more than eleven Directors. Nine of the Directors, called District Directors, are elected by vote of the membership to represent each of the nine Directorial Districts in the state of California. The District Directors are authorized by Blue Diamond's Bylaws to appoint no more than two additional Directors called Directors-at-Large. No members of management serve on the Board of Directors. District Directors serve three-year terms and each year the terms of three Directors expire. Directors may be reelected indefinitely. Directors-at-Large serve one-year terms and can be appointed to successive terms indefinitely by majority vote of the District Directors. The Board of Directors holds an Organization Meeting immediately following the Annual Meeting each year to elect the Chairman and Vice-Chairman, appoint Directors-at-Large and transact other business. Other regular meetings and special meetings are held throughout the year.
Liaison Committee
Liaison Committees serve as a communication link between the membership in each grower district and the cooperative's management and board of directors. Committee members are elected to three-year terms and meet at least twice each year to discuss issues of concern to Blue Diamond's membership.
Advisory Committee
The Advisory Committee is comprised of two Liaison members from each of the nine districts. Advisory Committee members serve three terms. The Advisory Committee meets quarterly with the cooperative's management and board of directors to discuss and provide advice on issues that impact the membership.
---
2022 Annual Report