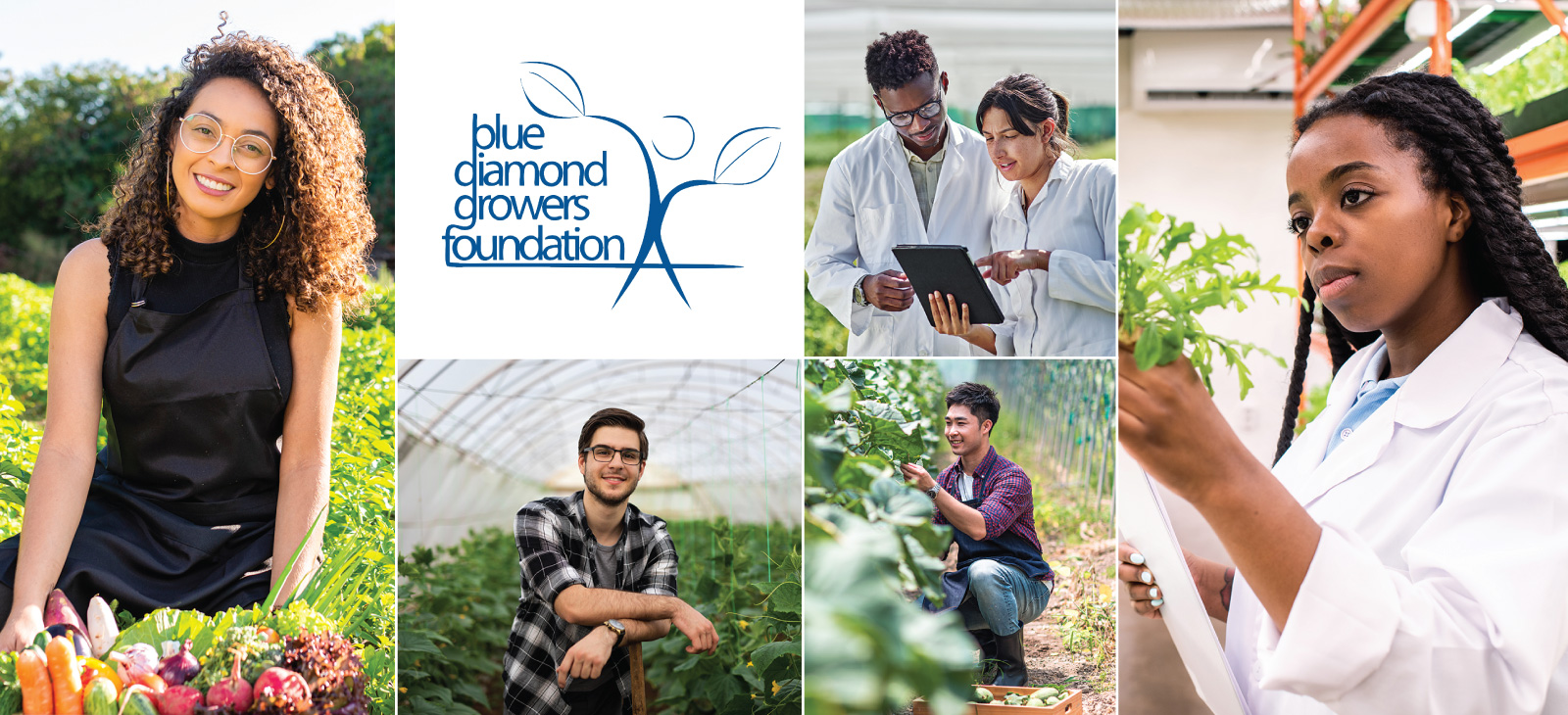 The Blue Diamond Growers Foundation Scholarship was established for promising young students from California who plan to attend a college, or are attending a college, that offers a 4-year degree in Agriculture. Learn how to apply below!
Scholarship Requirements:
Must currently live in Almond Growing Regions of California
Must intend to pursue college major in an Agriculture-related field, with specific emphasis on plant and crop-related majors
Must have 3.3 GPA or higher
Enrollment verification to a college or university offering a four-year degree will be required for disbursement of award funds
This is a one-time award. Applicants who have applied and not previously been awarded a Blue Diamond Growers Foundation Scholarship may re-apply. Scholarship is available to applicants entering any year of a four-year degree program.
Application deadline for 2024 – 2025 School Year: March 31, 2024