Your Blue Diamond Growers Member Relations Department is a diverse group of individuals with backgrounds deeply rooted in California's agricultural community. Our team is committed to helping our Grower Owners earn the highest possible returns and crop quality by providing technical knowledge and resources about varietal characteristics, market conditions, sustainability, and other factors that influence crop production and markets. Built on a foundation of integrity, honesty and trust, our Regional Managers are the liaison between our growers and Blue Diamond's management, providing insight into the cooperative's operations and conveying questions and information.
Membership Office: 209.545.6225
Grower Accounting: 916.446.8368
Contact the Regional Manager in your area to learn more!
Click here to view the Regional Managers map
---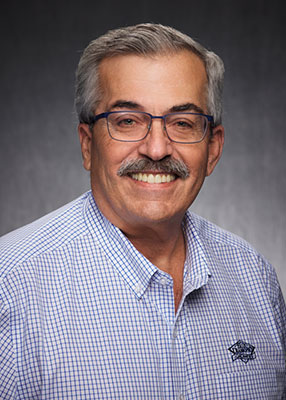 Mel Machado
Vice President, Member Relations
Salida: 209.545.6222
Cell: 209.531.6352
Email: mmachado@bdgrowers.com
"Growers appreciate my diverse farming background — I have a wide range of experience working with different crops in different areas and a pretty technical background as well, so I can look at the crop and analyze the factors that can affect a grower's crop and profitability. The Blue Diamond Field Staff sees quite a bit and crosses a lot of country. We have the network and the knowledge to be able to look at a problem and solve it as quickly as possible."
---
Ben Goudie
Director, Member Relations
"I've dedicated my career to helping growers enhance their financial return. By merging my strategic business background with over two decades of field and technical experience as a PCA/CCA, I seek to bring the right balance of information to help growers develop the most successful strategy. Our team goal is to be a true business partner with our member-owners."
---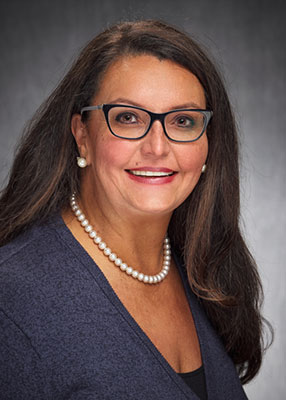 Christine Ivory
Regional Manager
Tehama, Butte, Glenn, Sutter & Yuba
"Growing up a 'Cannery Brat' surrounded by the bountiful crops grown in the Sacramento Valley, I understand the hard work and dedication it takes in the process from farm to table. As a member of the Blue Diamond Team, I get the opportunity to help in the business of families growing what they love on the land they cherish. It is worthwhile knowing that people all around the world enjoy eating Blue Diamond Almonds and almond products, allowing our growers the many benefits of the cooperative."
---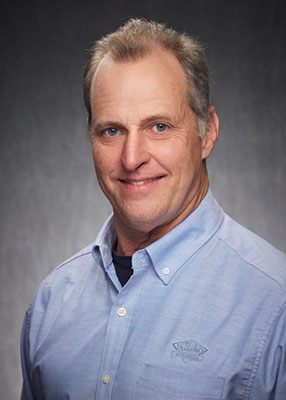 John Aja
Regional Manager
Colusa, Yolo & Solano
"I've been involved in agriculture since grade school when I started a small apiary with my father. I earned a B.S. in Agriculture from Fresno State University and afterwards was accepted to UC Davis to study Plant Protection and Pest Management. I worked as the Integrated Pest Management Specialist for Tri Valley Growers, then worked for Foster Farms, managing the production of more than a million turkeys annually. After 26 years in the poultry industry, I began a search for a position I would want to retire from. This led me to Blue Diamond, serving the growers of the lower Sacramento Valley."
---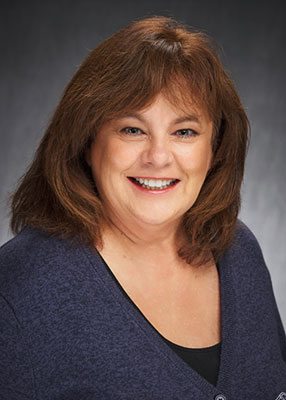 KC Clendenin
Regional Manager
Sacramento County, San Joaquin County, North of Hwy 205 & East of San Joaquin River

"In 1982, I planted my first almond tree, and our family has been part of Blue Diamond ever since. I love the fact that, although I've been involved forever, I'm learning something new every day. I see the passion and desire our growers have to be the stewards of their land, producing the highest possible quality and volume of almonds. It's important to observe what the best growers are doing well, identify challenges, and take this knowledge to other growers."
---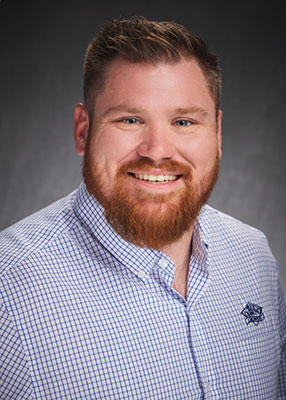 Justin Elam
Regional Manager
San Joaquin County, West of San Joaquin River & South of Hwy 205 Stanislaus County, North of Tuolumne River & Hwy 132
"My passion for the almond industry began as a child growing up on a small almond farm in Hickman, and that passion brought me to Blue Diamond. Our commitment to quality and living up to our values is what makes our co-operative the best place to work. It gives me a great sense of accomplishment to be working with our growers year-round to produce the best almonds in the world."
---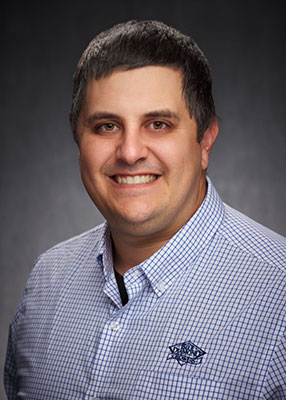 Brian Noeller
Regional Manager
Stanislaus County, East of Hwy 99, South of Tuolumne River
"I grew up in Hughson on an almond, peach, and walnut farm and still help out when possible. My passion for agriculture runs deep. The best part of my job is interacting with growers and assisting them with any issues they may have. I am always a phone call away."
---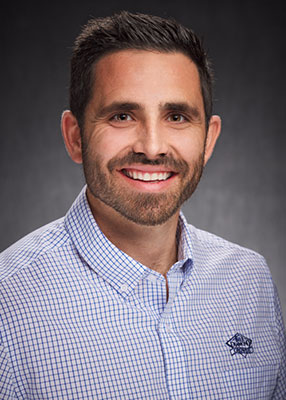 Trent Voss
Regional Manager
Stanislaus County, West of Hwy 99, South of Tuolumne River, South of Grayson & Howard Road's West of San Joaquin River Merced County, North of Merced River & Hills Ferry & Stuhr Roads
"I grew up in a farming family and have worked as a PCA for several years in Stanislaus and Merced Counties. My experiences have taught me the importance of relationships. I joined the Blue Diamond Growers team to build lasting relationships with growers, so they have a partner to turn to when needed. Being an advocate for farmers is a core principle of mine, and I am happy to represent the growers of Blue Diamond."
---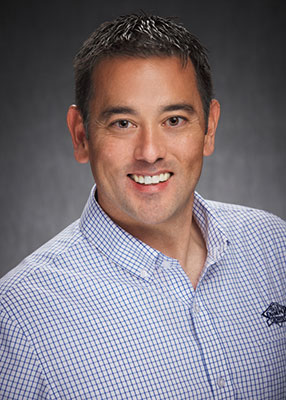 Kenny Miyamoto
Regional Manager
Merced County, South of Merced River & Hills Ferry & Stuhr Roads, North of Hwy 140
"I grew up in a farming family and have been involved in the agricultural industry my whole life. My background is what led me to pursue a degree in Agricultural Business from Cal Poly, San Luis Obispo. My professional and personal experiences, most recently as an Agricultural Biologist for Merced County Agricultural Commissioner's Office, have led me to this next chapter. I could not be happier to be part of the Blue Diamond family in this new capacity as a Regional Manager and I am looking forward to developing lasting relationships with each one of our grower-members."
---
Carla Youngblood
Regional Manager
Merced County, South of Hwy 140 Madera County, North of Avenue 12, Firebaugh Blvd, Avenue 7½, & W. Nees Avenue
"I grew up in a small farming town, where I got my first taste of farming in production agriculture. While living, working, and raising my family on a cattle ranch, I attended Fresno State where I received my Bachelor of Science. I was introduced to the nut industry in 2004 where I found my passion working with almonds and pistachios. I truly understand the commitment and hard work that it takes to bring the farm to the consumers' tables. To me, the best part of the job is the people, our growers, and I enjoy working with them to solve problems while building long lasting relationships."
---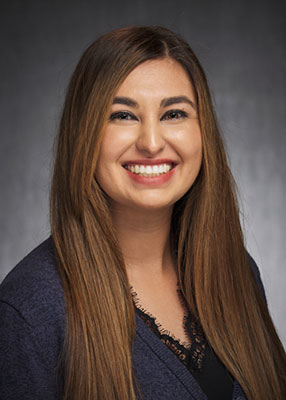 Ashley Correia
Regional Manager
Madera County, South of Avenue 12, Firebaugh Blvd, Avenue 7½ & W. Nees Avenue, Fresno County, North of Hwy 201/Avenue 400, North of Conejo Avenue & Kamm Avenue, West of Derrick Avenue
"Growing up in a small farming town, I have always had a passion for the agricultural industry. I enjoy being part of the close-knit community and what the industry stands for. As a field representative I enjoy building relationships with my growers and helping problem solve as issues arise. I believe each grower has a unique story, which we can all learn from."
---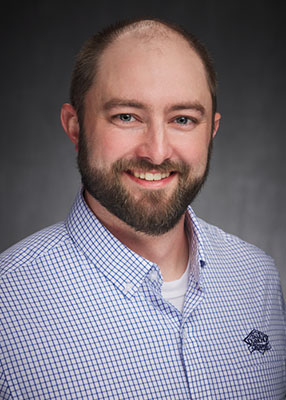 Anthony Scudder
Regional Manager
Fresno County, South of Hwy 201/Avenue 400, South of Conejo Avenue & Kamm Avenue, East of Derrick Avenue, Tulare County, Kings County, & Kern County
"I come from a food manufacturing background and spent four years in Blue Diamond's Turlock and Salida plants, where food safety, quality, and innovation are held paramount. As a field representative today, I am happy to help educate and learn from our growers to continue working towards those goals. Just as was the case with my teams in the plants, I always strive to provide my growers the resources they need and to remove any barriers they face in order to be successful."