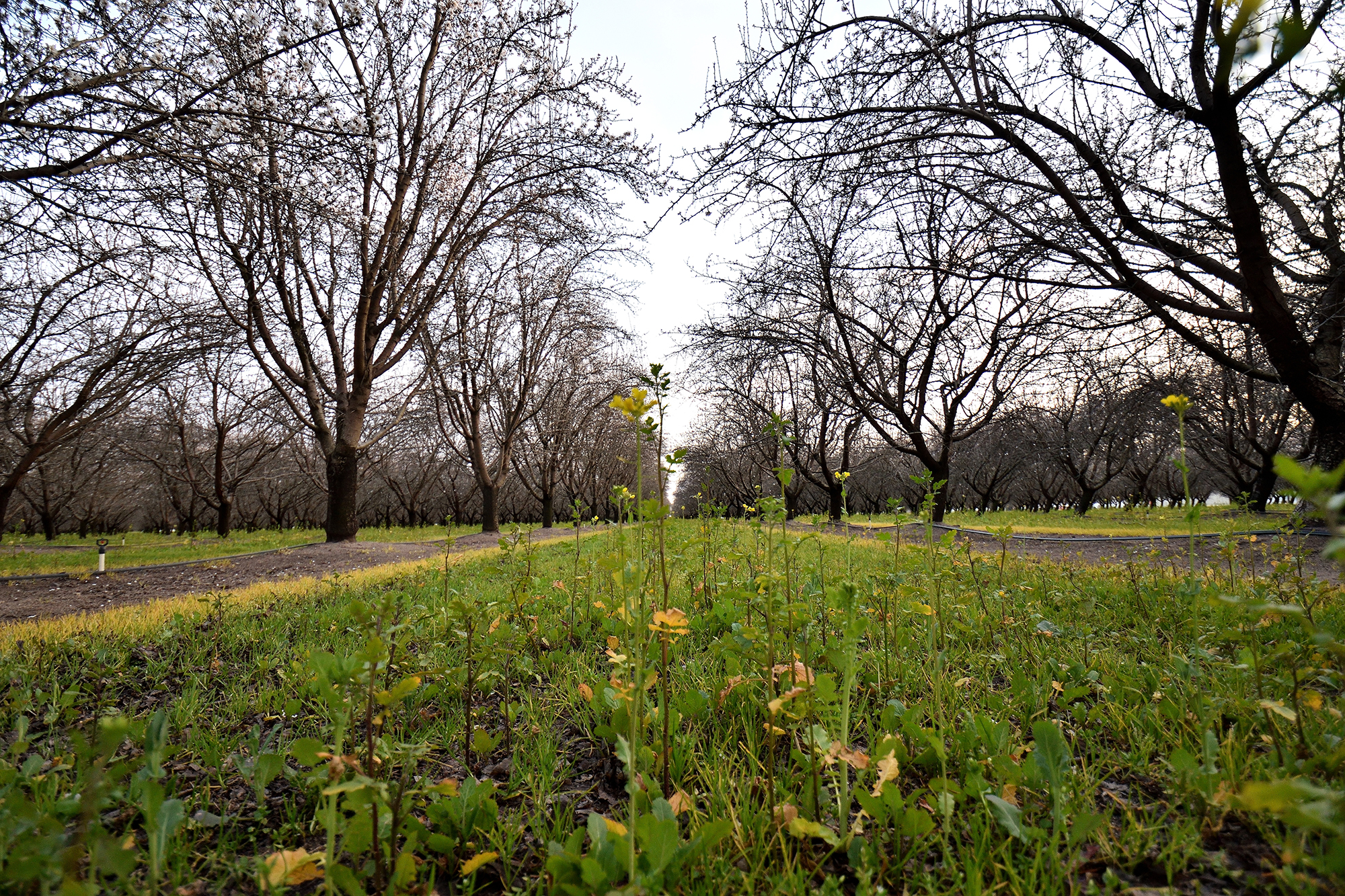 This report covers the conditions and activities observed from February 12, 2023 to February 18, 2023. Written updates will be posted regularly on Fridays throughout bloom and will have a more regionalized focus. Additional updates will be posted as needed.
The first flowers are beginning to open across California as trees wake from their winter dormancy. Sonora and a few other select early bloomers are the only varieties with any measurable bloom greater than 10% open at the moment. Cool weather through most of winter has made it so most orchards have excellent overlap between varieties. Cold temperatures last week have slowed bloom progression and bee flight.
Nonpareil and California type pollinizers are within a day of each other in most orchards, with Carmel and Monterey varieties following suit. The Butte variety is within a day of the late blooming Padre. The self-fertile Independence variety is on track to have measurable amounts of open flowers next week. While overlap within individual orchards appears in sync, bloom development is varying widely between different orchards. Some Nonpareil orchards have well over 30% open flowers while other nearby Nonpareil orchards have no flowers open for pollination. This has been observed in all growing regions throughout the state.
The bee supply appears to be adequate for 2023. Wet weather through most of winter made early hive placement difficult. Drier weather in the last few weeks has enabled beekeepers to deliver hives quickly allowing most growers to have their hives in their orchards within the next few days. Growers are preparing to apply disease treatments as wet weather is forecasted for next week.
Weed control measures are being taken and growers are starting to monitor overnight low temperatures to stay ahead of any potential freezing events. Orchard removal continues throughout the state as older less productive orchards continue to be removed. Planting of replacement orchards continues as normal.
By: Brian Noeller
Photos By: Ashley Correia, Ben Goudie, Mel Machado, and Kenneth Miyamoto
Northern Conditions and Bloom Status
Central Conditions and Bloom Status
Southern Conditions and Bloom Status