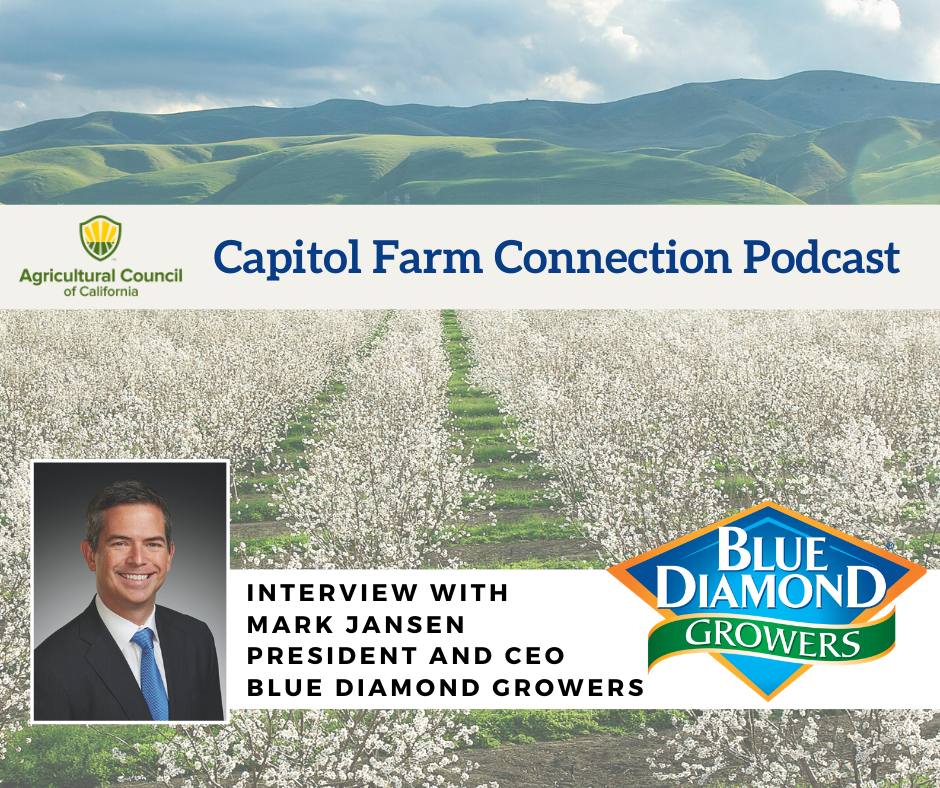 This morning, the Ag Council of California released the newest episode of its popular Capitol Farm Connection podcast featuring our very own President and CEO.
Listen in as Mark and Ag Council President Emily Rooney discuss things like Blue Diamond's upcoming 110-year anniversary, ways the cooperative remains on the cutting edge of innovation, issues affecting the almond industry, and how awesome Blue Diamond team members are!
You can listen to the entertaining podcast at http://agcouncil.libsyn.com/meet-mark-jansen-ceo-of-blue-diamond-growers or stream on your favorite podcast app by searching for "Capitol Farm Connection." Podcast run time is 1 hour and 8 minutes.