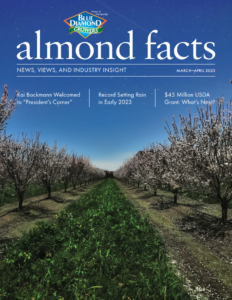 Almond Facts, March-April 2023
This issue of Almond Facts features the first "President's Corner" by Blue Diamond's new President/CEO, Kai Bockmann. The issue also includes next steps on the $45 million grant from the USDA, finding solutions for the vast issues concerning California water, and covers an orchard media tour hosted by the Doherty family.
*Please note that the PDF file is large and may take a couple minutes to load.