California Legislature Comes to a Close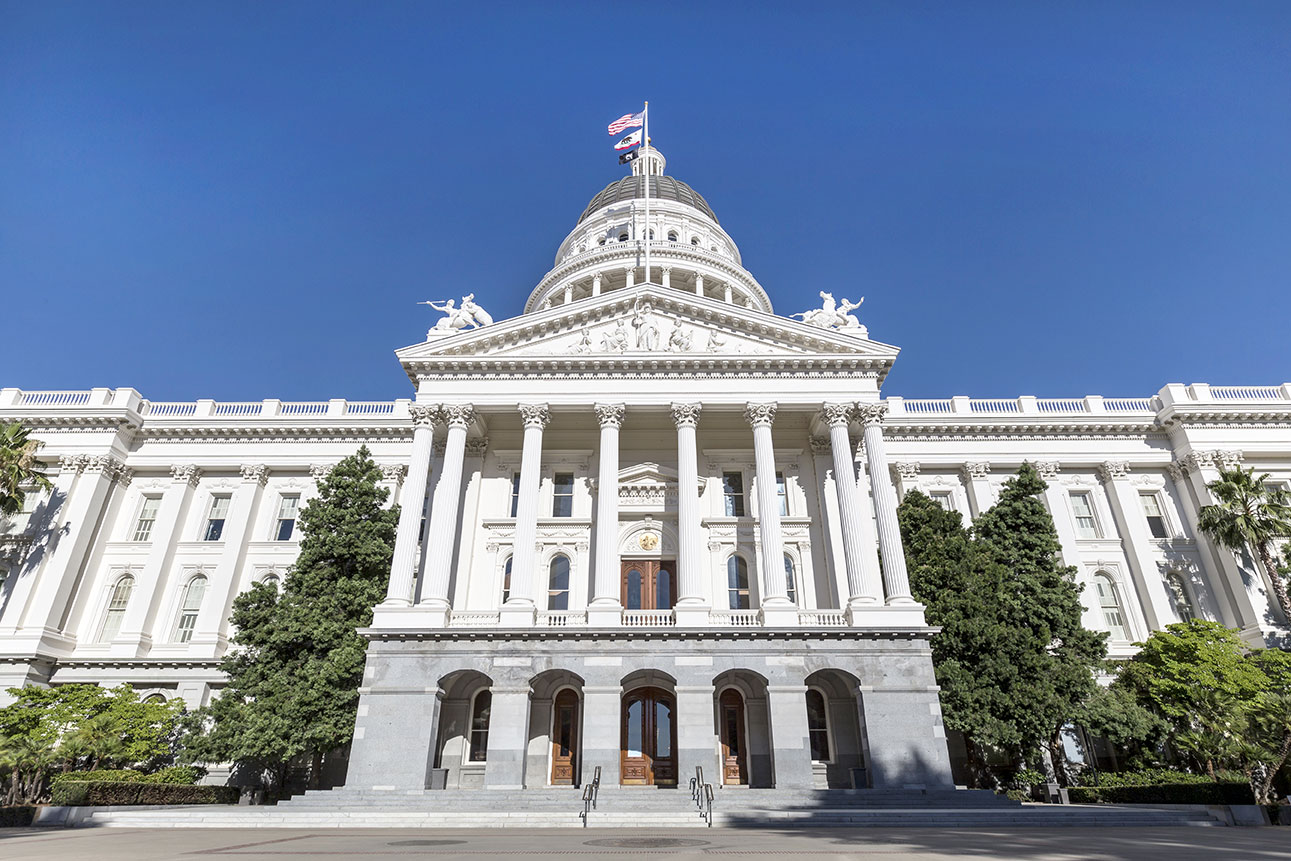 August 31 marked the end of a two-year session for California's legislature. Almost 4,500 bills were introduced over the two-year period with over 800 making it all the way to the Governor's desk. Now he has until September 30 at midnight to sign or veto legislation.
This year, the governor leaned in on his climate agenda introducing an extremely ambitious five-prong climate package with only weeks to go in the legislative session. This was done while the administration and legislature continued to tackle big picture challenges – transitioning to an endemic approach on COVID-19 policy, maintaining a reliable electric grid, managing the historic drought, increasing costs due to inflation and supply chain issues, and ensuring the state has adequate reserves to withstand an economic downturn.
As bills moved through the legislative process, Blue Diamond, in coordination with our associations, advocated on numerous items that could impact the Cooperative and its members. Priorities included pesticide regulation, groundwater permitting, supply chain, labor, air quality, and drought response. Many of the bills advocated on now wait for a final decision by the governor.
Depending on a bill's fate at the Governor's desk, it will then move to the regulatory process where the relevant agency will interpret the language and implement. This is an important part of the process where both Blue Diamond and our associations will be engaged and provide critical feedback.
Our next edition of At the Capitol will include the outcome of key pieces of legislation that could have impact to you and your operations.
The Power of Grower Advocacy: AB 2201 Fails to Pass
Blue Diamond recently sent an action alert asking our members to contact their representatives on AB 2201, a bill that would have had significant impacts on well permitting, specifically imposing extensive and costly requirements on groundwater permits.
We had more than 200 members engage on this advocacy alert. Voicing your opinion on detrimental bills such as this can make a significant difference in the trajectory of critical pieces of legislation. After your input and focused advocacy efforts by our associations, this bill failed to pass the legislature.
Blue Diamond Awarded $45 million from USDA to Expand Climate Smart Orchard Programs
Blue Diamond was recently awarded $45 million in funds provided by the US Department of Agriculture as part of a climate protection partnership activation, a $1 billion grant. Blue Diamond was one of 70 out of 450 proposals submitted that received funding. This funding will be used to help expand the implementation of cover crops, conservation plantings, hedgerows, and whole orchard recycling, and help to offset the costs of these activities for our grower-owners. This program allows Blue Diamond to accelerate our investment in sustainable agricultural practices and measure and communicate the benefits of almonds to the world. It also will provide Blue Diamond the ability to enhance the marketability of both branded and ingredient products.
Over the next year, Blue Diamond will work with our grower owners, USDA officials and grant partners to finalize the scope and timing of proposed activities.
Don't Miss the Government Affairs Supply Chain Panel at the Annual Meeting
We are very excited to be back in person at this year's annual meeting. Blue Diamond's government affairs team will be hosting a session all about supply chain at the meeting. The panel will give attendees insight on how Blue Diamond and our industry partners found innovative solutions to ensure our products were shipped to their intended destination around the world. Don't miss this session on November 16 — stay tuned for more information on the Annual Meeting in the coming weeks!