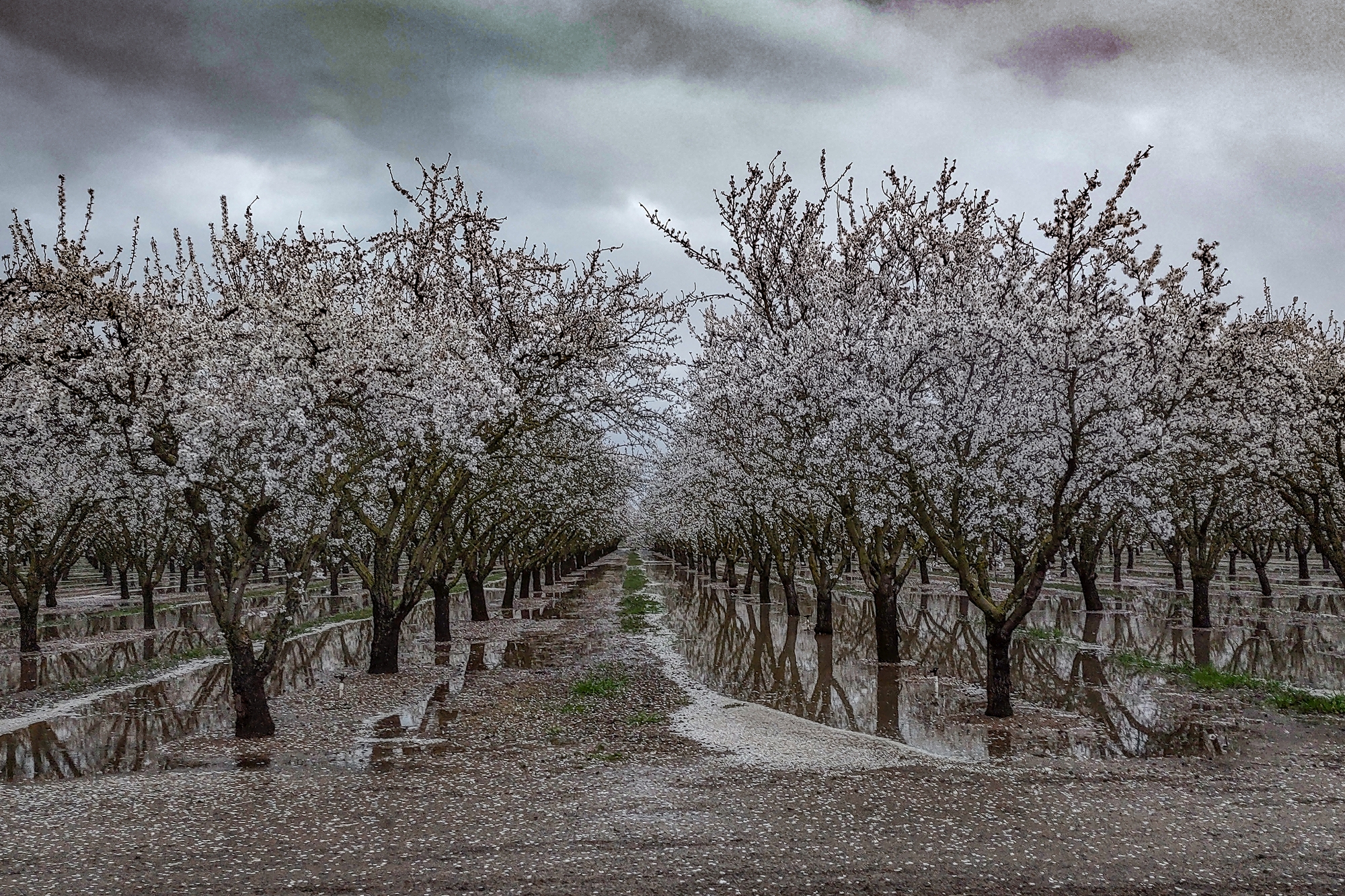 This report covers the conditions and activities observed from March 4, 2023 to March 10, 2023. Written updates will be posted regularly on Fridays throughout bloom and will have a more regionalized focus. Additional updates will be posted as needed.
Cold and inclement weather has dominated this bloom throughout the state. Orchards in the Sacramento Valley are over the peak of bloom with late varieties like Butte and Padre peaking or soon to peak. Merced County and south still has some viable bloom mainly delayed by the cool weather. Butte and Padre orchards peaked this week in Stanislaus County and other varieties are still holding flowers, but growers are not sure on their viability or bee activity to pollinate them.
"I think the ideal pollination conditions happened too early in the bloom phase, and I haven't seen a lot of bee activity in the last couple of weeks," said Stanislaus County grower Mike Mora. "With the current storm, the window is closing for good pollination."
Poor bee flight hours have been observed throughout the state. Growers were optimistic about some early bee flight and possible pollination earlier in bloom before the first round of storms. It has been the same this week with many growers hoping the few couple of days of warmer weather will lead to pollination of their late blooming varieties. In Bakersfield, at the southern end of the growing region, bloom hours have been significantly better than other areas in California.
Growers were left with many decisions this week. Many only had a couple of days to decide if a disease treatment was possible. Growers who had time, dry ground and the budget treated and the others are preparing for treatments after the storm.
By: Trent Voss
Photos By: Ashley Correia, Ben Goudie, Mel Machado
Northern Conditions and Bloom Status
Central Conditions and Bloom Status
Southern Conditions and Bloom Status