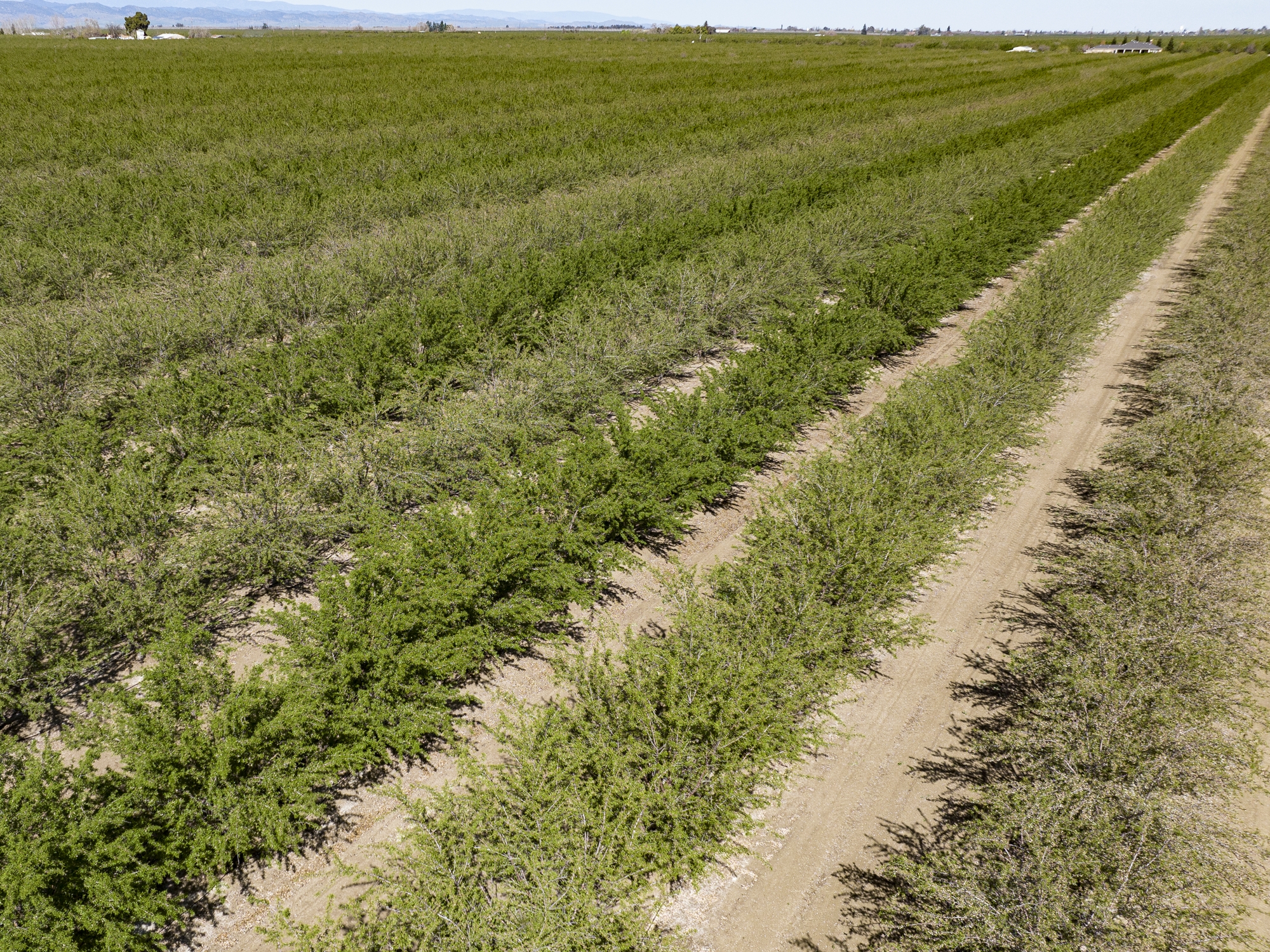 This report covers the conditions and activities observed from March 4, 2022 to March 10, 2022. Written updates will be posted regularly on Fridays throughout bloom and will have a more regionalized focus. Additional updates will be posted as needed.
Bloom is over from Stanislaus County north as orchards are turning green as leaf tissue begins to emerge. In Merced County south, open flowers continue to linger in orchards with some late blooming Butte and Padre orchards at 60% open flowers. Higher winds on Thursday have helped to accelerate petal fall. Bloom concluded everywhere in the central region except for areas in Merced County on Monday. A few open flowers remain in some late blooming Butte and Padre orchards in that area. While bloom has been finished in the Sacramento Valley for over a week, growers in the region are trying to assess the extent of the frost damage in the hardest hit area of the state.
"I've seen damage reports anywhere from 5 to 90% of flowers in our area," said Butte County grower Samantha Lewis. "So we'll wait to see what actual crop set we have."
Assessing the total damage to the crop is going to be difficult at this stage of nutlet development. Trees will naturally differentiate and shed excess nutlets in the coming weeks, at which point it will be easier to see what crop is left in all regions. Frost damage is not only regional and determined by microclimate, but orchard to orchard variances also make determining the exact amount of flower loss difficult to summarize. In contrast to reports from the Sacramento Valley, observers in Kern County feel they may have received minimal or no damage from the frost.
Beehives are being removed from orchards where bloom is complete. Fertilizer is starting to be applied and growers with access to water are beginning to irrigate. Other inputs are being temporarily held back until a full assessment of frost damage can be made.
By Brian Noeller
Photos By: Ben Goudie, Mel Machado, and Brian Noeller
Northern Conditions and Bloom Status
Central Conditions and Bloom Status
Southern Conditions and Bloom Status