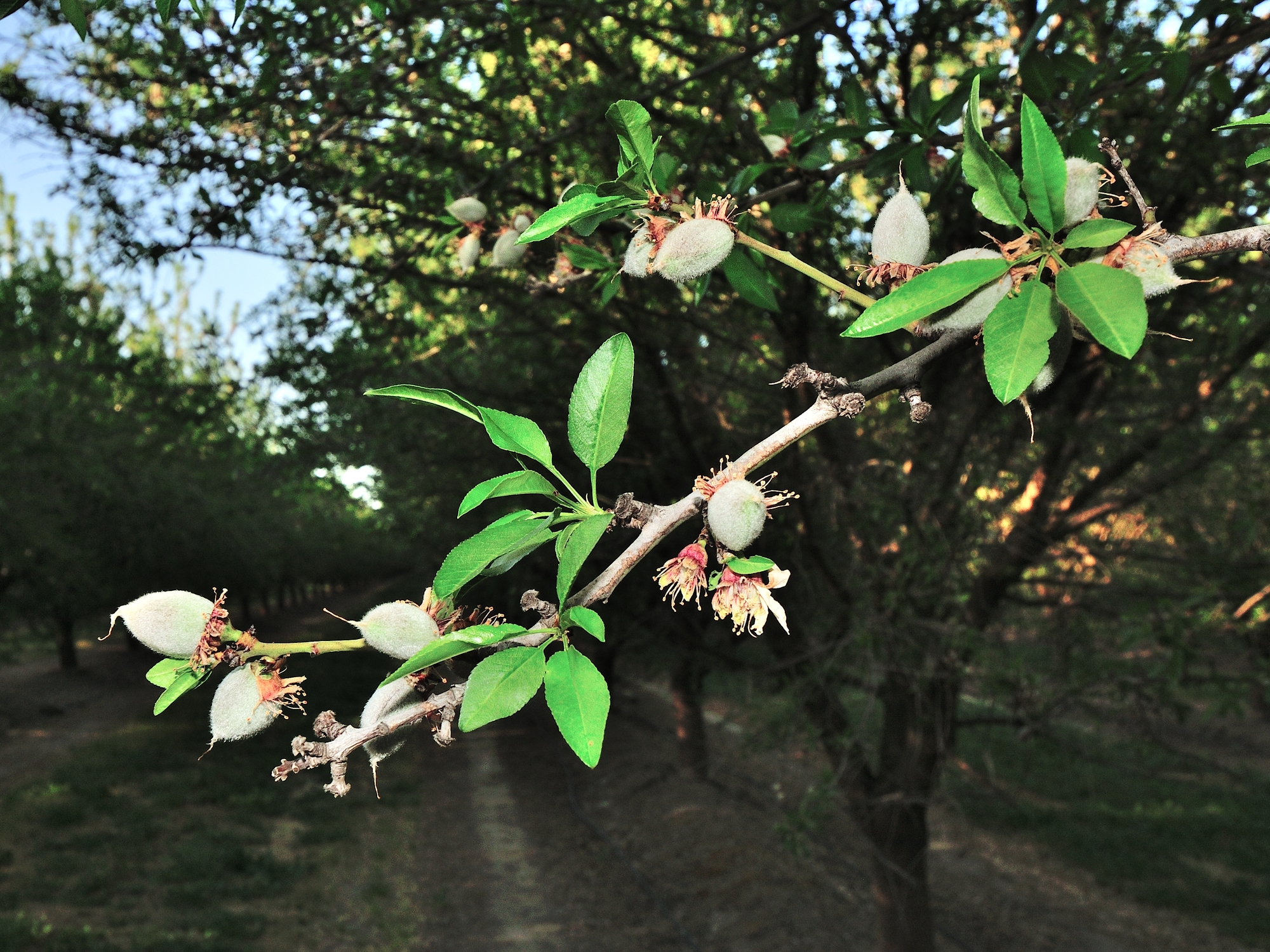 This report covers the conditions and activities observed from March 13, 2022, to March 19, 2022. This will be the final report covering bloom for 2022. The next crop report is scheduled for Monday April 4, 2022 Additional updates will be posted as needed.
Bloom concluded earlier this week as the last few flowers in the southern region lost their petals and orchards throughout California started to turn a lush green with new leaves emerging. A rapid start to the bloom was punctuated with freezing temperatures at approximately peak bloom. Stanislaus County and areas to the north lost their petals in relatively quick succession, while Merced County and regions to the south saw flowers hanging on trees for a up to an extra week leading to more opportunities for bees to pollinate them. While the northern growing region is reporting significant frost damages in several growing areas, the southern region, where roughly half of California's crop comes from appears to have fared better.
"We had optimal conditions for a great bloom," said Fresno area grower Kathi Woodward of Machado Farms LP. "Even though we had some hard freeze days, so far, we are not seeing any damage to buds in our fields. This year's bloom has the possibility of being one of our most successful in recent years."
While it is still too early to know the full extent of frost damage, Kathi's optimism is shared by growers in her area. While some localized damage has been reported in the south, the sentiment at this time is of cautious optimism for their overall crop potential. Opinions in the central region are mixed among growers who will need a few more weeks to begin assessing their crop potential.
In the next few weeks pollinated nutlets will begin growing and splitting through their protective jackets. During this time trees will drop excess nuts that they cannot support. Once it becomes apparent which nuts are going to stay on the tree, evaluations of crop potential can begin in earnest. Leaves are emerging and expanding to full size, and trees are beginning to take up water and nutrients.
Growers with access to water are irrigating. First nutrient applications will begin in the next couple of weeks to support the crop. Bee boxes are being removed from fields as there are no flowers left to pollinate. Mowing to protect against potential frost events is underway, as growers transition into the next growing phase.
By Brian Noeller
Photos By: Ben Goudie, Meggie Gilbert, and Mel Machado
Northern Conditions and Bloom Status
Central Conditions and Bloom Status
Southern Conditions and Bloom Status