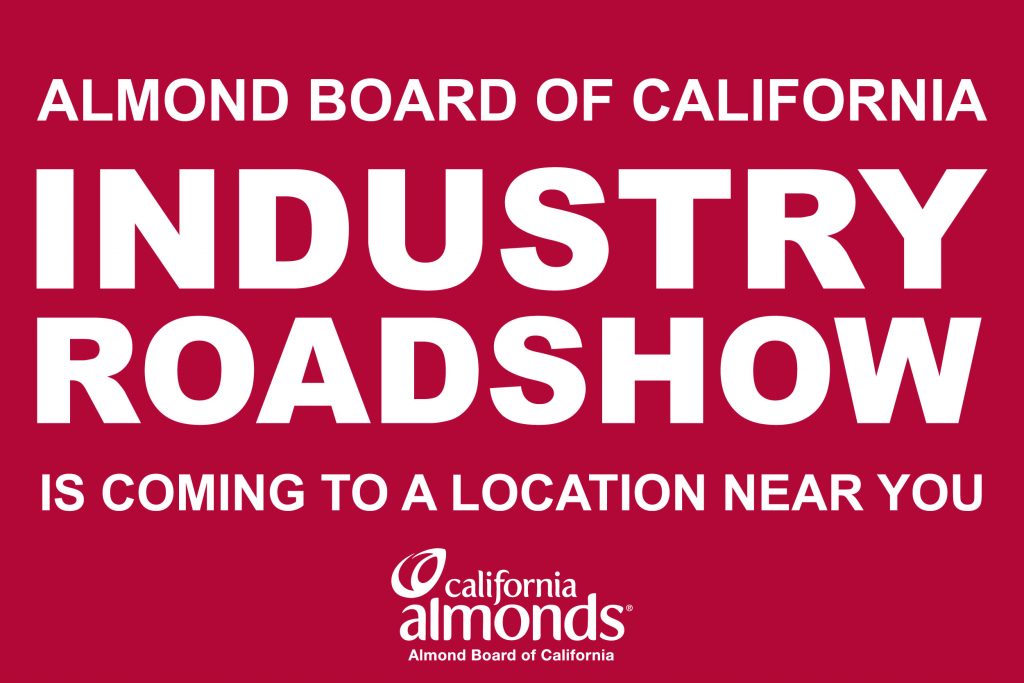 The Almond Board of California's Field Outreach and Education team, in addition to industry and ABC leadership, are visiting 20 locations throughout the California almond growing region to hand out ABC resources and meet with industry members. Industry members are invited to drive up to the location nearest them and look for Fritz the almond van to meet the Field Outreach team members who are responsible for providing them with ABC resources, hands-on assistance in the orchard, California Almond Sustainability Program (CASP) support, and more. In addition, they will have the opportunity to pick up the latest ABC resources, including:
2020 Research Update
NEW: Nitrogen Best Management Practices
NEW: Application Quick Tips – in English and Spanish
NEW: Whole Orchard Recycling Grower Guide
NEW: Almond Production Resource Cards: Pests, Water and More!
Industry members are invited to check out Almonds.com/Events to see a complete list of roadshow locations, dates, and times.